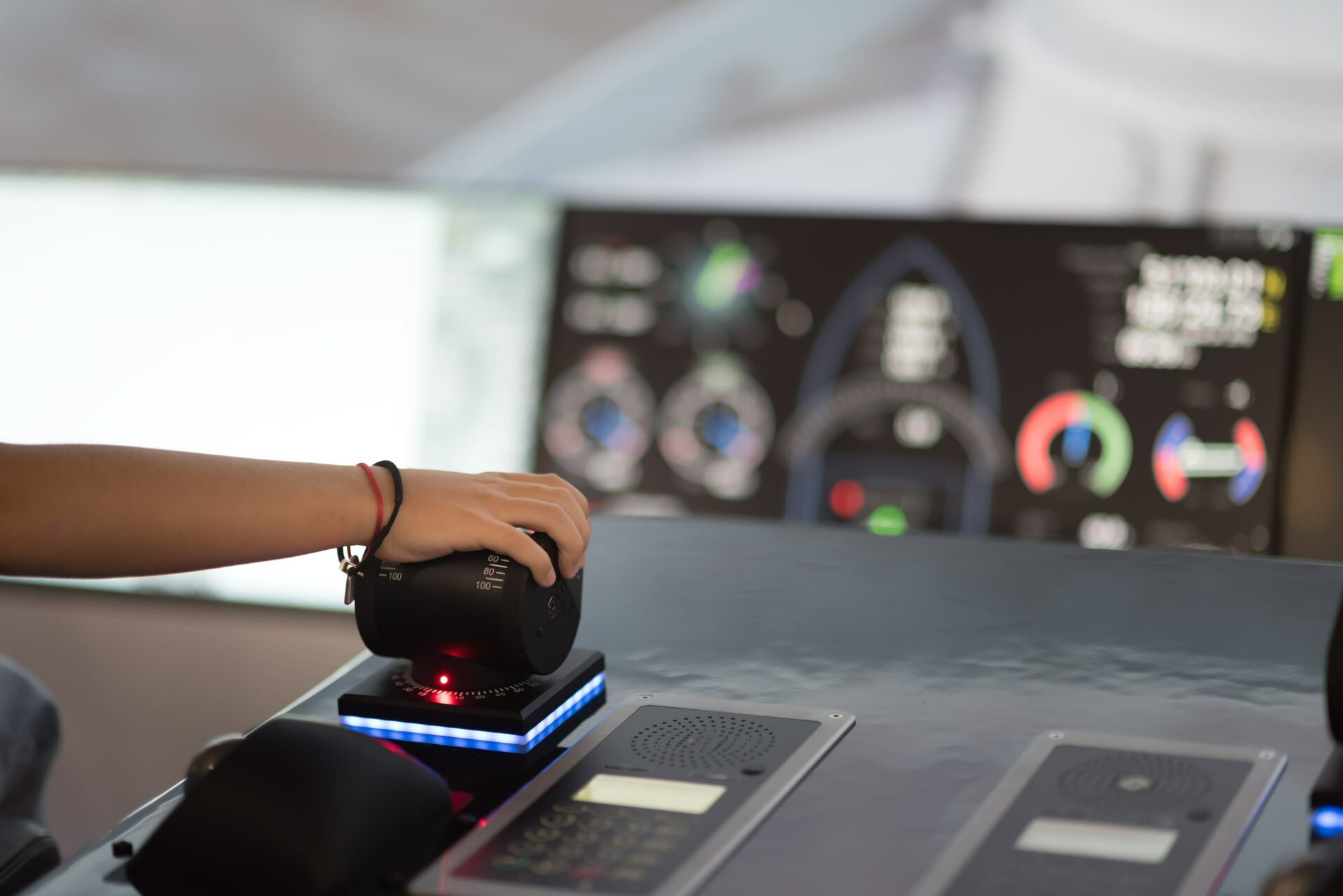 Oliver Buchanan, Product Manager for Carbon discusses the latest IMO targets and just some of the steps we can take across the industry.  
As we come out the other side of the MEPC 80 meetings held at the IMO (July 2023) to revise emissions targets for the shipping industry, feelings are mixed about the outcome. While the details will be hammered out over the course of the next year regarding what enforcement measures the IMO agrees to, and how strictly these will be enforced, the onus is also on our industry to start acting now to meet these targets.
Checkpoints have been set on the path to net zero by 2050 and there are many technologies available now that can help us to reach them quickly. Longer-term solutions such as alternative fuels, which will be vital for achieving the overall target of net zero, but these will take time and investment to develop to scale. Pre-fixture decision-making has a pivotal role to play in achieving immediate emissions reductions from vessel journeys across the globe.
These steps will require a mindset shift but a mindset shift is exactly what our industry needs.
The impact of 1 knot

 
To understand the real potential impact of decision-making processes at the pre-fixture stage, we used all 940,085 tanker, bulker and container voyages logged on our intelligent marketplace during 2022 to see what would happen in a hypothetical scenario where all these vessels had run 1 knot slower. We did this by using the speed and consumption curves from our emissions estimator, which has been built up over many years and validated using data collected from vessels.
The results were illuminating. The estimator showed us that a simple reduction in speed of 1 knot could have decreased emissions across these tanker, bulker and container voyages by 9% – decreasing their emissions output from 550 million to around 500 million.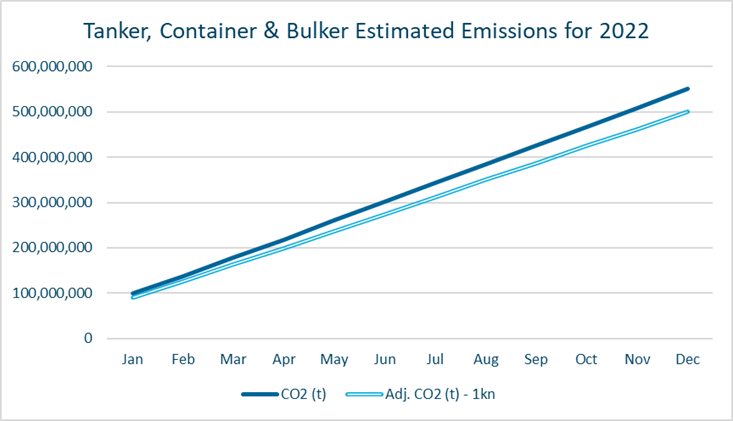 As we all know, our industry's current approach to freight trading is to move fast and often end up waiting at busy ports. This wastes precious fuel as ships then idle at busy ports, waiting to dock. At Sea, our position is to break down data siloes and allow access to real-time data on port activity allowing companies / vessel owners to reduce their vessel speed, save fuel and minimise idle time without impacting trade.
These findings are even more important given that we are still waiting a decision on whether there will be a carbon levy to disincentivise ships from sailing faster. In lieu of this measure, this insight at least shows fleet owners and operators that they don't stand to gain an advantage from moving faster when they don't need to – at present, the potential commercial gain from sailing faster is a stronger incentive for many compared to reducing emissions output.
The IMO has set a checkpoint target of 20 – 30% reduction by 2030 – for the sectors we're examining, they could get almost halfway to the lower end of this threshold simply by reducing their speed by 1 knot.
Reducing speed doesn't need to hit productivity
While this data is hypothetical, it highlights the massive potential of a relatively simple change. The reality is also that ship owners are faced with several options if their vessel does not meet the standards set by the IMO:
1. Reduce speed
2. Fit new technology that improves efficiency
3. Invest in new vessels that are more efficient
While retrofitting existing ships or upgrading fleets will be inevitable choices for many, and must happen, this first step of reducing vessel speed gives players some breathing space to reduce their emissions almost instantly while working on their longer-term solutions.
We know a core concern about reducing speed is the loss of commercial advantage. However, if owners really want to get the most out of their fleets, we need to be talking about optimisation. Looking at the total dry bulk trade in 2022, a colossal 5.3 billion tonnes of cargo was carried. If the fleet managed to optimize the cargo on board by 16% – getting to a 99% optimization of the holds – we could in fact see an increase in capacity of 848 million tonnes, offsetting the initial drop in capacity caused by the 1 knot speed decrease.
In reality, speed and cargo optimization is constantly monitored by shippers. Very good reasons exist not to optimize or even not to sail at an eco-speed. Commercial competitiveness dictates that you get more bang for your buck if you can hone in and improve both the fuel consumption and the amount of space in the hull. This can be demonstrated by the relatively elastic relationship between speed and freight rates and the relatively inelastic qualities between bunker cost and speeds. Even in 2022 when we saw historically high bunker rates vessels did not drastically reduce their speeds, especially in a hot market. Seeing a similar levy being introduced over carbon next year in Europe will have the sceptics on edge wondering if this additional cost will indeed cause any sort of speed reduction in aid of decarbonisation
True fleet utilisation isn't about racing ahead to busy ports. It's about reducing data siloes, future planning and reducing the time that vessels spend stuck in congestion or waiting for orders.
Getting ahead of enforcement measures
A huge amount of effort is needed to bring the rest of the community in line with the early movers who are already making strides in their decarbonisation efforts. We mustn't wait for the IMO's enforcement measures to be decided – with the world watching, our whole industry, and not just the early movers, must start taking the steps needed to reduce emissions.
Share this article
Don't miss the latest news and insights - subscribe to our newsletter