Diversity drives innovation
We bring together people with different perspectives, insights, skills, and experiences because we understand it is the diversity of our teams which drives our ability to innovate. Spread across the globe in our nine centres of maritime shipping excellence, our teams deliver a positive impact for our clients and for the industry by developing solutions that enable better, more efficient, more sustainable decisions. Keep reading to meet some of the people who make Sea such a great place to work.
Oliver Buchanan, Product Manager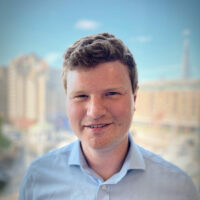 I love that I can apply my history in data to decarbonisation and actively make a difference in the global supply chain. Knowing that we track more carbon than most countries emit is truly significant. What we do really matters.
Working from our London office, I help run the direction of our emission accounting product suite. I'm also heavily involved in the R&D side of things, exploring opportunities to innovate, and seeing how we can continue to push the boundaries of tech within shipping.
Over the last few years, I've truly come to believe that Sea will be a giant in the maritime space. Digitalisation is key and I love that I am not only a part of that, but that I can put my stamp on it and actively make a difference.
Everyone always says you need to love what you do in life. I think this, combined with being able to look back and be proud of what's been achieved in a short amount of time, makes Sea, Sea. For anyone joining the company, my pearl of wisdom would be for them to get stuck in and not be afraid to contribute. In technology it's easy to spot those who care versus those who just turn up. It's by being an active part of the team that really you get the most out of life at Sea.
Laura Frunzke, Head of Sales – MEA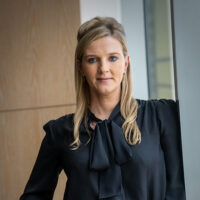 As a so-called social butterfly, I love networking, with clients, as well as within the Sea teams. The excitement of creating new relationships with clients and collaborating with my team to solve problems for owners, brokers and charterers gets me up in the morning.
 Working alongside the Commercial team, it is my responsibility to manage Sea's sales efforts in the Middle East. Based out of Dubai, I work closely with the product teams to grow the company's client base.
Sea's value of being 'open to collaborate' is in my DNA for sure. I enjoy speaking to people 24/7 and I think that collaboration is how we grow ideas into opportunities.
I started out my shipping career in Hamburg over 15 years ago and I can't imagine ever leaving the industry. Shipping is a passion for me, although if someone had told me that I would be working for a technology company one day, I would have probably laughed. When I originally joined Sea, I didn't have an IT background, but I've learned fast. I first came on board in System Implementation, then moved to CX Manager where I was growing the team in the Middle East, before taking on my current Sales role. It has been a natural progression for me given my knowledge of the shipping industry. Sometimes it takes the right company and the right people to believe in yourself!
Peter Lund-Sørensen, Senior Product Manager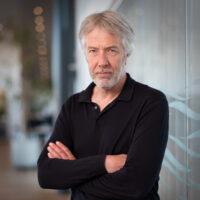 I really think my colleagues are amazing. There's a sincere wish to help out when I have questions. And I apprentice the dynamic between the Commercial, Products and Support teams – there's a good respectful attitude that gets better day by day.
 
I am the Product Manager for Sea's contracts platform, as well as our new freight planning tool.
Sea is an important hub in the shipping ecosystem, facilitating decisions and creating clarity for all parties. I truly believe that what we are doing today will have a significant long-term impact on decarbonisation. And we have healthy competition from other Saas products, which I only see as a positive as it keeps us on our toes and helps drive us towards our goals.
I genuinely identify with Sea's corporate values. In particular 'love of our planet' has been front of mind for me, both privately and professionally, for a number of years as a constant driving force. And 'open to collaborate' is also important as I believe it is the foundation for creating high end products. Within product development, we are seeing more and more of our clients buy in to modern working methods like Agile. I think this is a positive shift which will help future work be more efficient and of a better quality.
Malay Trivedi, Head of Sales – Asia Pacific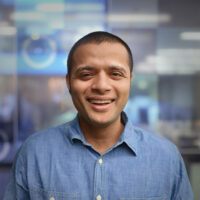 I really enjoy speaking to clients to understand their goals, and the challenges they face on a day-to-day basis. For me, the buzz comes from figuring out how Sea can become a trusted advisor and add value to their business.
Based out of Singapore, I head up Sea's sales efforts in the APAC region. I am responsible for the end-to-end sales cycle, from pipe generation to deal closure. This often requires me to collaborate with other global offices as we work on international deals, so I maintain well-oiled feedback loops with the Product teams in Europe and coordinate efforts with the Customer Success and Support teams to ensure a flawless customer experience.
Sea is the ideal company for me as it allows me to combine two things that I am passionate about: commodities trading and maritime, and all things tech! Another aspect of my role that I enjoy is representing the company at key industry events. Whether going as an attendee or a speaker, it's great to meet with peers, network and share ideas at events such as Coaltrans, APPEC, Maritime Week, Iron Ore Forum etc.
For anyone thinking of joining Sea, I would say two of the most important things you need to work here are to show initiative and be open to collaborate. Change often opens up new opportunities so we always try to welcome feedback and continuously develop and evolve.
Christopher Batten, Senior Data Engineer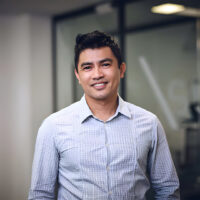 Being able to work while have fun with your team gives things that special zing. Because when teams work well together, great things happen. I can't help but feel excited at where Sea is going to take us
 
When I first joined Sea's London office in January 2022, the main focus of my role was on marine analytics, providing useful insight to both internal and external clients using mainly on-prem tech. However, as Sea grew, the company's realm of data expanded beyond marine analytics.
As such, I now find myself building data pipeline solutions and 'getting my hands dirty' with the exciting cloud technologies that our team is leveraging. While it's challenging, it's also hugely rewarding to take data from various sources and consolidate it in a single space so that Sea's analysts have all the ingredients they need to deliver powerful insight to our clients.
Sif la Cour, UX Design Lead (Carbon Trio)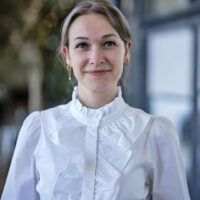 I have a fantastic group of colleagues at Sea who bring great energy every single day and who genuinely want to share and learn from one other. On top of that, the fact that one of Sea's core values is 'Love for our planet' is really important to me and is aligned to how I try to live my personal life.  
I joined the Copenhagen office in October 2022 as the UX Design Lead for the Carbon Trio. What attracted me to the role was the opportunity to conduct research and design products which I believe will make an actual difference in the efforts to decarbonise shipping. In my role, I spend the majority of my time understanding charterers and owners in their efforts to decarbonise as a part of the freight fixing process, and how we at Sea can enable our customers by surfacing the right data at the right time.
Since completing my MSc. Digital Innovation & Management (specialising in agile frameworks and user experience), I have built a well-established career in UX Design. Yet my wholehearted passion for my profession is not just limited to my day job. In my spare time, I also reads books on the topic (mainly around design ethics), I am a guest speaker on webinars (mainly on UX methodologies like usability testing and the development of new methodologies), give guest lectures on design thinking in universities, and coach young women who are new to the industry through a volunteer organisation. I believe that giving back to the community is very important for us to grow as a whole, as well as for keeping up with where the tech industry is headed.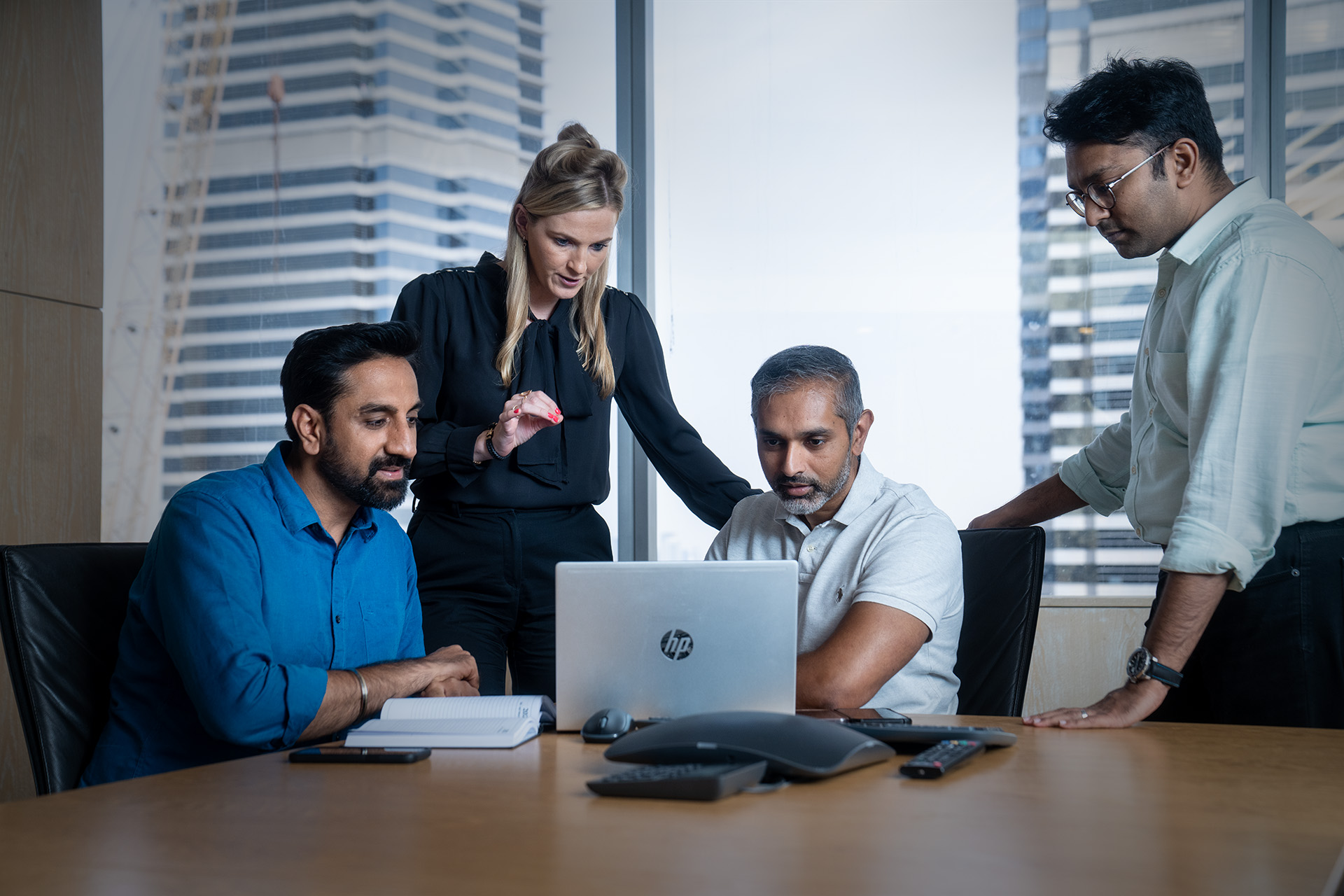 Careers at Sea
Together, we are driving the industry forward to enable more sustainable shipping. If you are curious or want to learn more about careers at Sea, you can start your journey here.