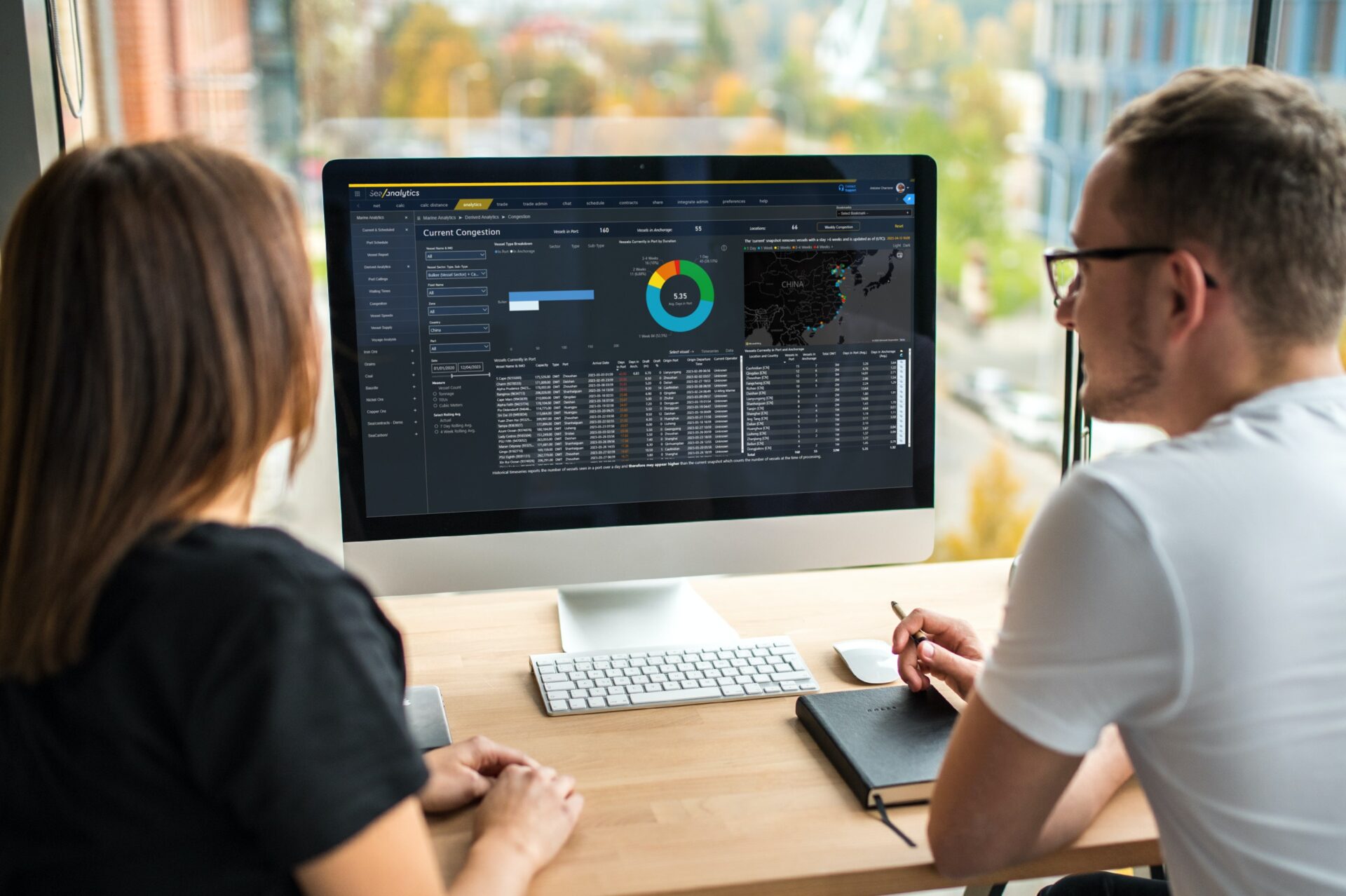 The freight industry needs to prioritise setting industry-wide data standards in chartering workflows to drive value and reduce friction, according to new data from Sea, the intelligent marketplace for fixing freight. The vast majority of respondents (94%) said that having standard lists and formats for ports, cargoes, main terms, and vessel descriptions would be beneficial for their business as it would drive simplicity and reduce friction across their internal workflows.
The global survey of brokers, charterers, owners, and operators ultimately found improving data standards across these key workflows to be a top priority for over two thirds (68%) of respondents. This reflects the growing desire among those dealing with the chartering workflow to work with stronger data, with over half (58%) stating they'd like to drive more analytics out of their chartering activity than they do at present.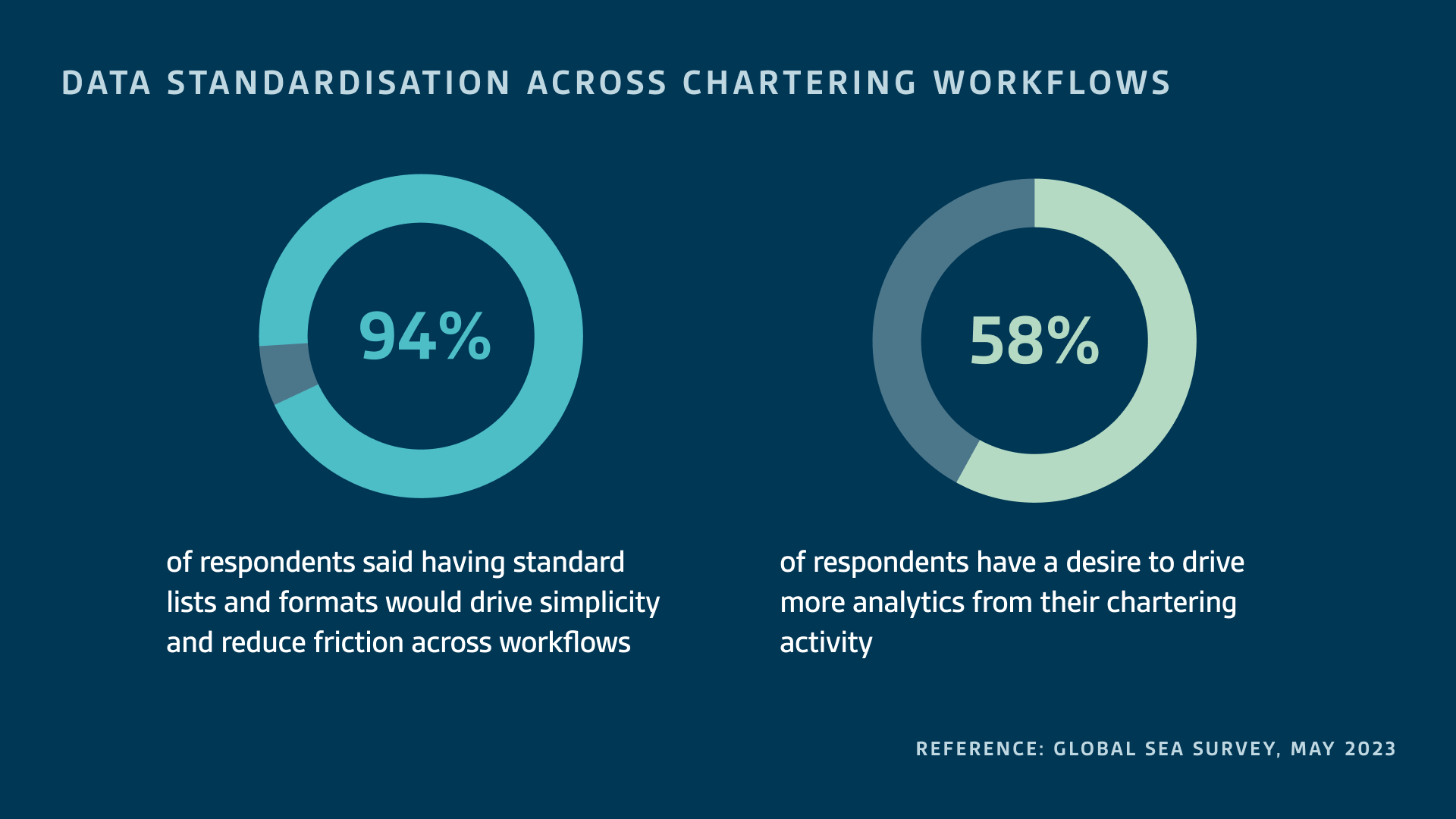 Only a quarter (26%) ultimately believe the industry is currently doing enough to strengthen data standards in chartering processes. This overall lack of standardisation was a key obstacle identified in driving better data standards in specific workflow areas, alongside a lack of digital or structured data (51%), and a lack of expertise (45%).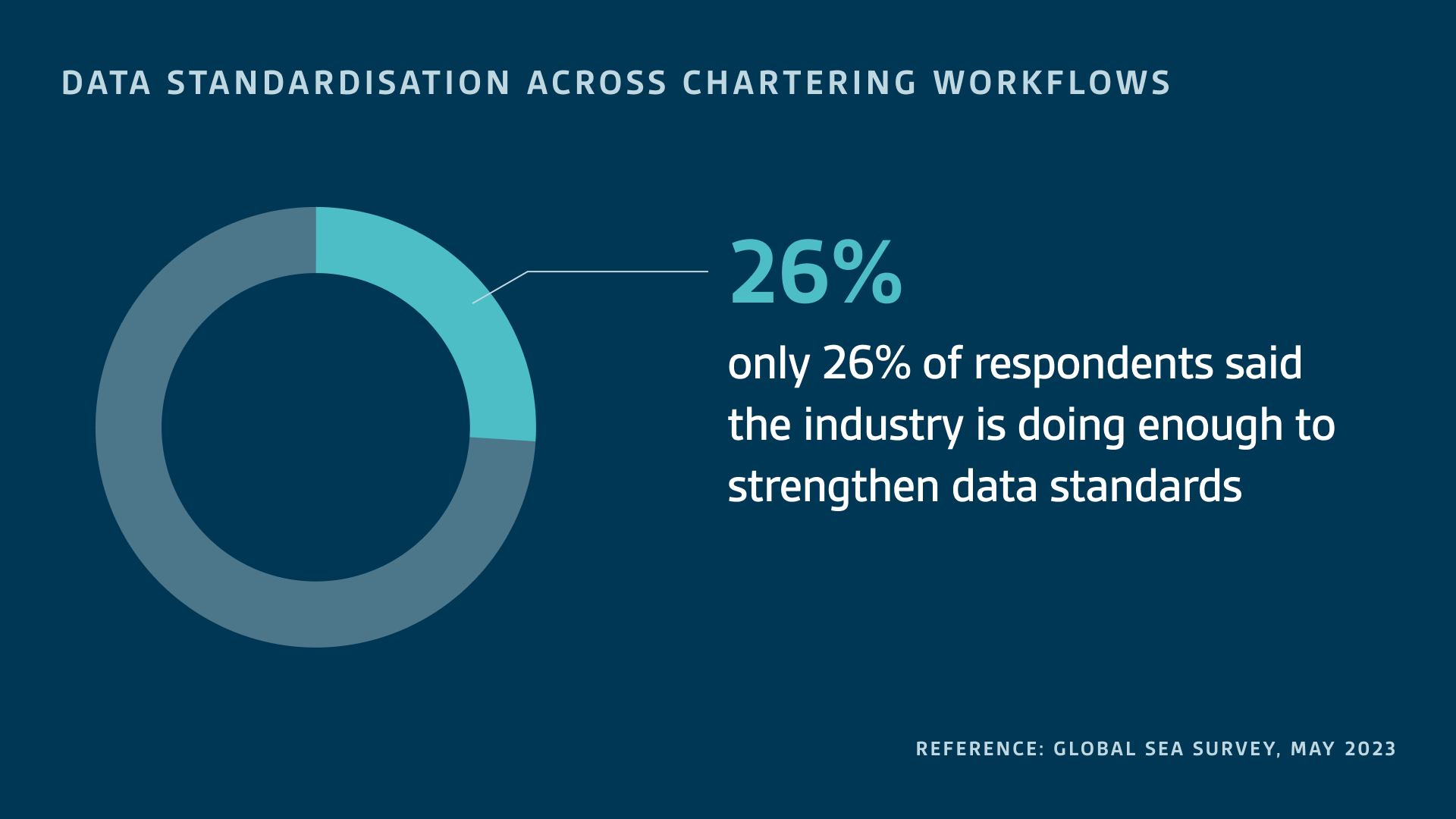 Peter Schroder, CEO at Sea, said: "Our industry is behind the curve when it comes to setting industry-wide standards for how we collect, use, and share data in our chartering workflows. Our research shows the growing desire among players across the value chain to improve processes around data and reduce friction in workflows.
Greater standardisation would not only be of benefit to individual organisations: the lack of industry-wide standards invalidates much of the non-competitive, mutually beneficial data that could be used to improve the whole industry, including in critical areas such as sustainability. We need to collaborate and drive standardisation in earnest, so that we can realise the full potential of data to drive efficiencies in the chartering workflows."
Data from Sea's platform highlights the benefits of bringing all stakeholders together in one online platform with a standard approach to data. It can unlock new efficiencies, where companies can achieve a 26% reduction in the time to fully executed contracts. Stronger data standards also support stronger governance – whilst saving time, Sea's platform also leads to a 96% increase in checked and fully executed contracts, supporting improved compliance and governance.
Christian Vinther Christiansen, Chief Operating Officer at Norden, one of the world's leading operators of dry cargo vessels and MR Tanker vessels, said: "We share in Sea's vision for greater data standardisation in chartering workflows. Before we worked with Sea, our processes for the volume of documentation we deal with needed an overhaul, to make sure they supported our overall digital strategy. Working with Sea's platform ensures that our recaps and charter parties are produced in a standardised and efficient way, with stronger controls around terms. The combination of data and human capital is a powerful mix supporting all our decision making."

About the survey
Global survey conducted in May 2023 among Sea users covering charterers, brokers and owners across all markets with a total of 302 respondents. Source: Sea User Database, May 2023
Share this article
Don't miss the latest news and insights - subscribe to our newsletter