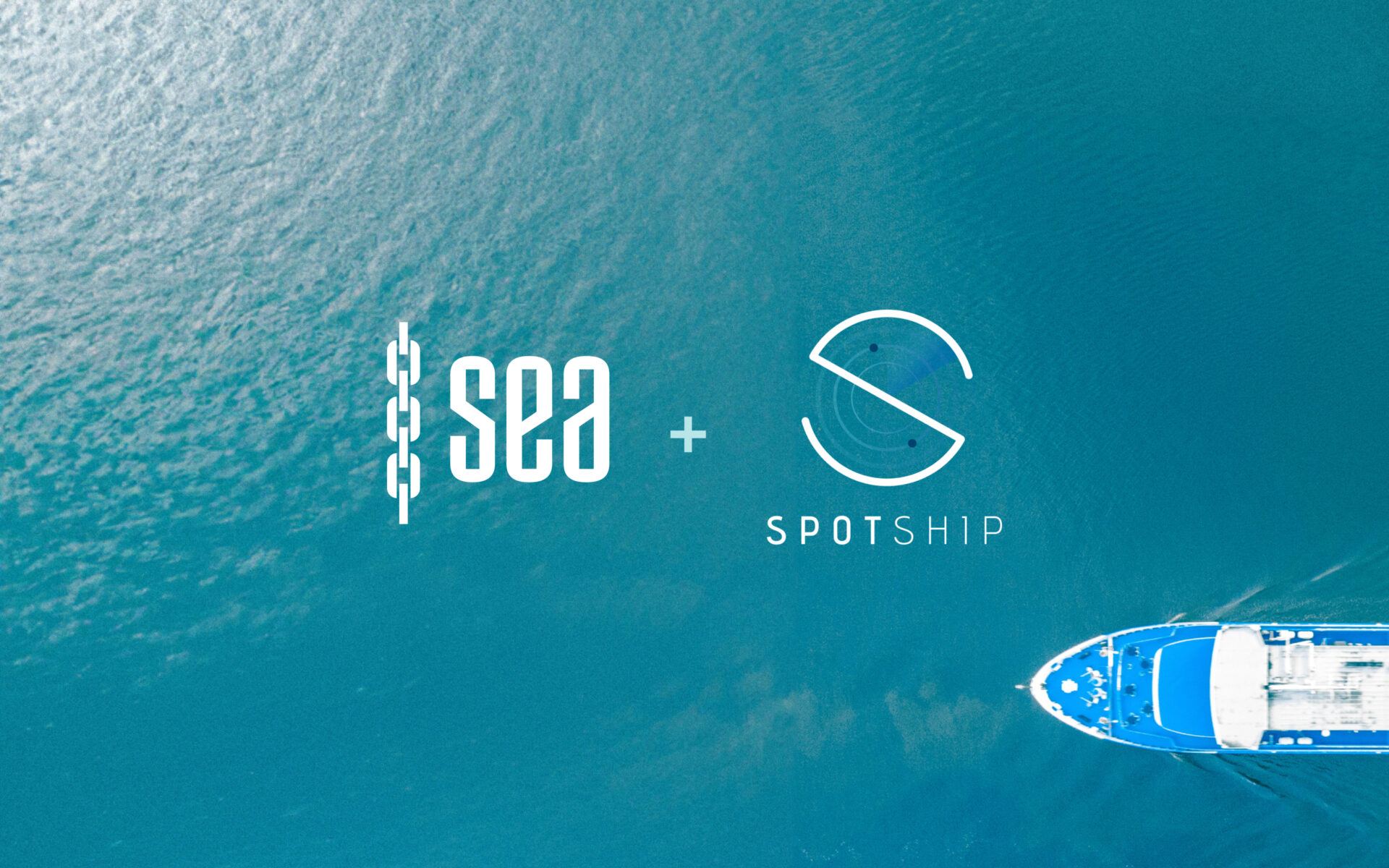 Copenhagen/London, October 2023
Sea, the intelligent marketplace for fixing freight, has announced a strategic partnership with Spot Ship to integrate its AI email parser solution into Sea's platform and automate the vessel and cargo matching process. Spot Ship is a platform built for brokers, charterers, and operators that utilises powerful AI and machine learning tools to automatically extract key market data points from emails.
When the integration is complete, it will enable charterers, brokers, and ship operators on Sea's platform to extract insights around vessel availability automatically, rather than going through a manual data exchange process. At present, charterers and operators manually extract intelligence from broker emails to keep track of vessels over time.
As well as reducing the administrative burden and creating a seamless experience for users, this partnership will in turn power better decisions to enable sustainable shipping. The enhanced insights provided by Spot Ship will give Sea's customers the right data at the right time to power data-driven decision making, including:
Commercial availability of relevant vessels
Fleet tracking, to keep players informed on timelines
Live market information – cutting through the noise of countless market circulars to focus on only the most relevant developments, reducing duplication of information and enhancing competitiveness
This partnership brings Sea an important step closer to digitising chartering workflows and pre-fixture documentation through its intelligent marketplace.
Peter Schroder, CEO at Sea, said:
"Inboxes are overloaded with updates and communications when matching cargo to vessels, and hours are spent creating and maintaining intelligence lists to capture these insights. Through our collaboration with Spot Ship, we're not just giving those hours back to our customers, we're also equipping them with the tools they need to make data-driven decisions. Spot Ship has market leading parser accuracy, which makes them the perfect partner for our work to digitise freight chartering workflows."
James Kellett, Co-CEO at Spot Ship, said:
"We're delighted to be working with a company that shares our vision as to the vital importance of digitising processes in freight workflows. The automation of previously manual processes around vessel and cargo matching will save precious hours, drive operational efficiencies, and deliver additional insights that can support market competitiveness for Sea's customers as we sail together into the data age."
About Sea
Sea delivers reliable, data-driven solutions that power better decisions to enable sustainable shipping across the entire vessel chartering workflow, from pre-fixture to at-fixture.
Born as a technology spin-off from the Clarksons Group, we now operate as an independent company and have grown to become the leading provider of commercial software for global maritime trade. Leveraging innovative software with strategic collaborations, and integrations with key partners across the maritime ecosystem, Sea is rapidly becoming the intelligent marketplace for fixing freight for all global shipping professionals.
With a people-first mentality, nine maritime software centres of excellence in key global shipping regions, and a 200+ strong team of shipping and digital experts, we are dedicated to delivering best-in-class technology and services to the global chartering market.
Through strong client engagement, we continue to develop innovative solutions that optimise processes, diminish complexity, mitigate risk, and deliver higher earnings and reduced costs. Our work enables better, more efficient, and more sustainable decisions that deliver a positive impact for clients.
For more information, please visit www.sea.live
About Spot Ship
Spot Ship is a cloud-based digital platform that utilises powerful AI and machine learning tools combined with global fleet tracking and a constantly expanding database to provide the highest quality of data to our users.
Spot Ship's next generation parsing technology removes the admin burden of brokers, charterers, and operators, identifying an optimal vessel or cargo in minutes. With Spot Ship's advanced technology users are empowered with a range of tools to maximize their efficiency, reduce costs, and drive business expansion.
Powered by Spot Ship, the most significant maritime market participants are able to leverage their wealth of expertise, knowledge, and data via effortless API integration. Through our flexible collaborations and as a trusted strategic partner, we are a leader in AI and machine learning utilisation in the shipping technology space.
We are driven by our strong respect for and relationships with our users, allowing us to continually develop, innovate, and expand our solutions to the ever-evolving challenges and complexities of the maritime market.
Media Contacts
Spot Ship Media Contact: James Kellett, Co-CEO | +44(0)7947737610 | james@spot-ship.com
Sea Media Contact: Tinie Tarp, Head of Marketing | +45 2763 3545 | tinie.tarp@sea.live
Share this article
Don't miss the latest news and insights - subscribe to our newsletter