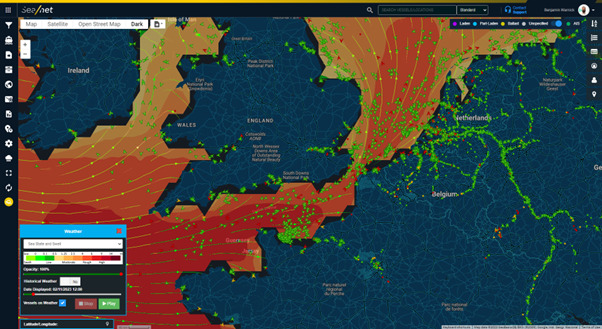 With winds of over 90 kts, Storm Ciarán has been blasting up the English Channel, and here at Sea we've been keeping an eye on the vessels still out in this weather.
It has been particularly heavy going for vessels headed West. Westbound vessel speeds in the channel have been averaging below 4 knots with most vessels this morning not making much headway above 2 knots. 
Those going East with the wind and swell have fared better with more normal average steaming speeds but with some vessels flying along at over 15 knots. 
Many vessels have opted to not head out, there are currently 200 vessels fewer vessels in the channel even including those sheltering out of the main shipping lanes. This is down from the more usual 740 vessels that were in the channel this time last week.  
Those already out have opted to shelter as the heavy weather passes through. We can clearly see this by the unusual collections of vessels off headlands to break up the weather. This is most notably Baie de Seine, Lyme Bay and off North Foreland: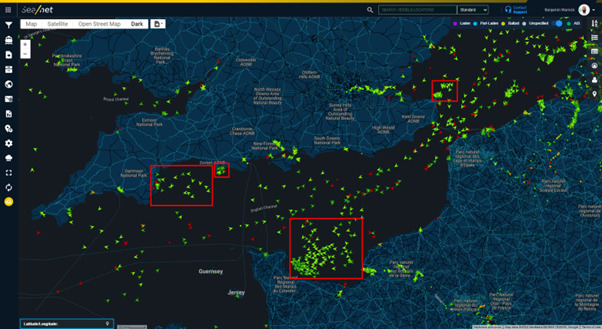 During the morning, some vessels were struggling to make headway at all with some drifting backwards, heading back to seek shelter or even anchoring mid-channel:
As the storm passes through, we expect shipping in the channel to return to normal. The Port of Dover has already reopened to shipping and the weather is forecast to improve over the next day. 
Share this article
Don't miss the latest news and insights - subscribe to our newsletter