Bring greater efficiencies to your fixture negotiations
Create, distribute, assess, and negotiate an order – all in one place. The platform enables you to easily manage your orders and fixture negotiation process within a seamless experience together with your brokers and owner counterparties.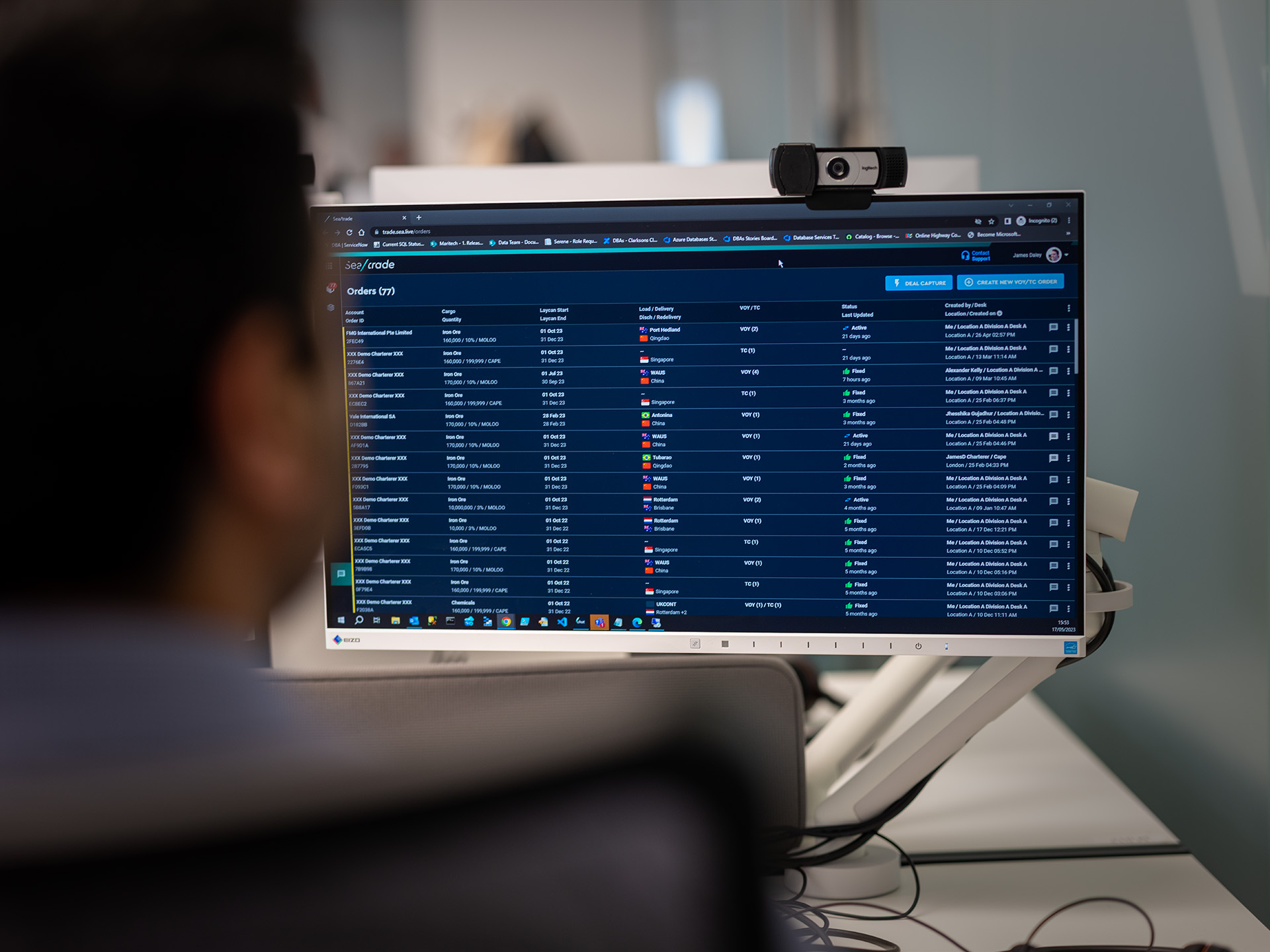 Why choose Sea for
Fixture Negotiation?
Optimise your freight fixing
Oversight on all orders in one place
Streamlined data entry with one-click replication of previous fixtures
Central governance of terms, audit history, clauses and fixtures
Structured data
Transparent negotiations and fixtures
Early surfacing of essential information and requirements
Ability to withdraw your distributed order in the event of unexpected changes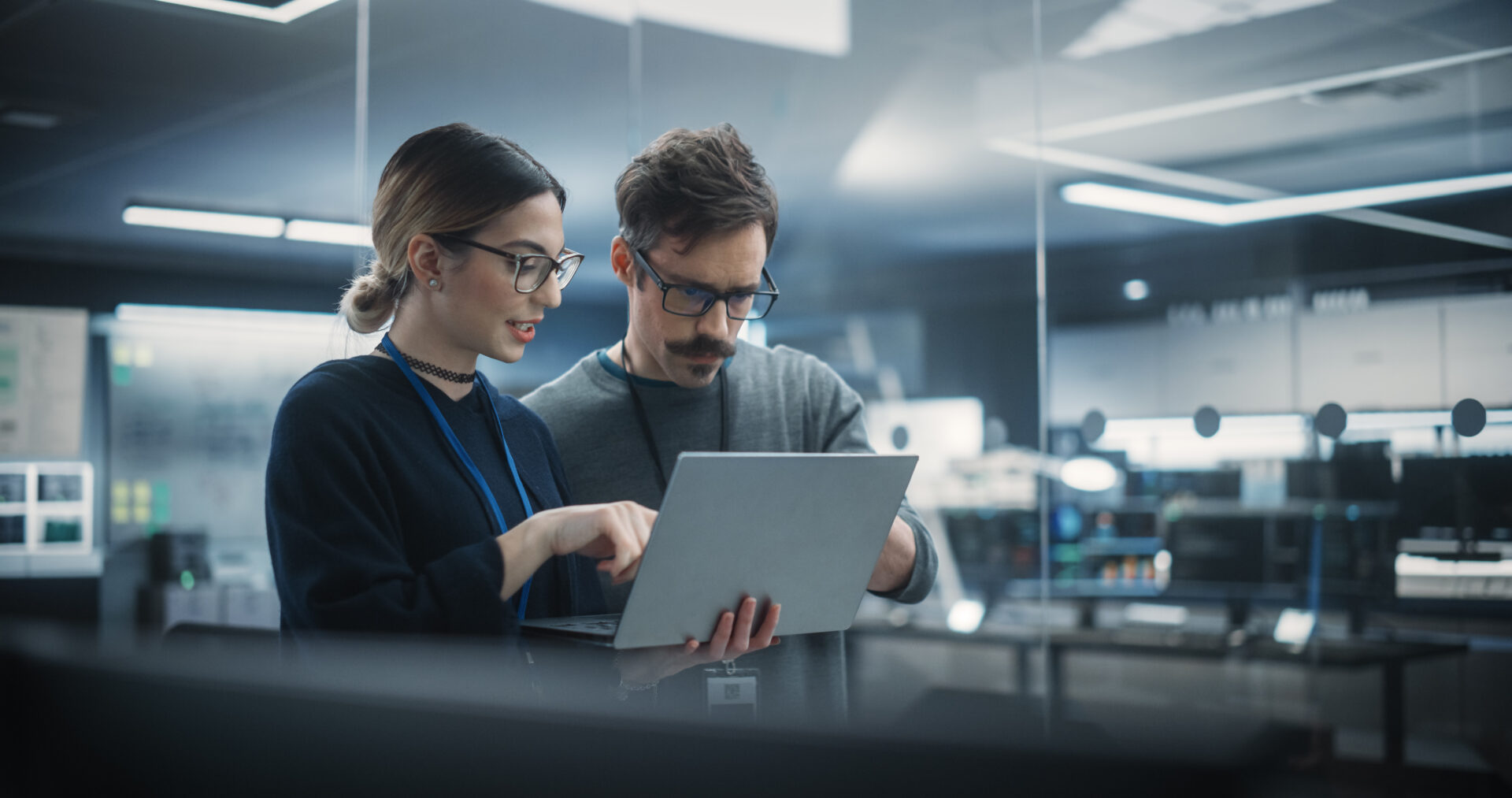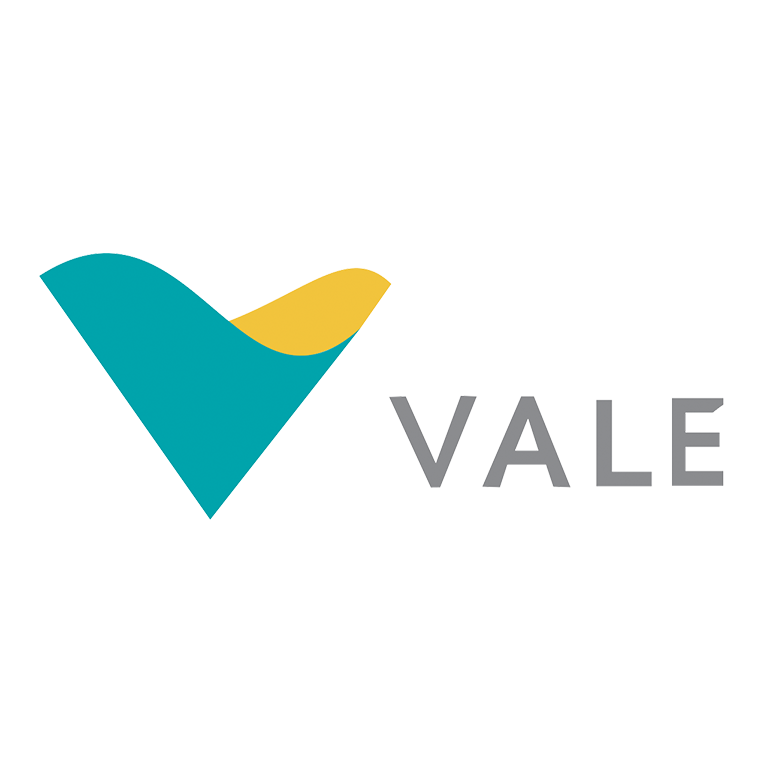 We now have 100% of our fixtures moving through the platform. This has brought standardisation to the fixture negotiation and management process which has been welcomed by the counterparties that we work with on a regular basis. We very much see the implementation of Sea as 'best practice' and hope that, with wider adoption, the whole industry can realise similar benefits and progress together.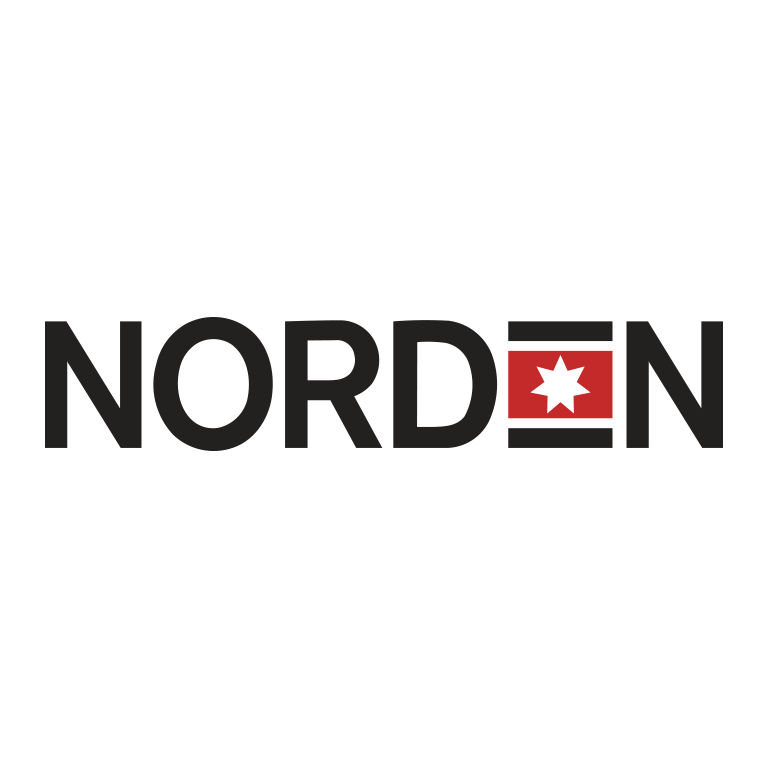 With Sea in place, our business is heading towards improved efficiency, plus the business has increased confidence around its governance of terms and minimisation of human error.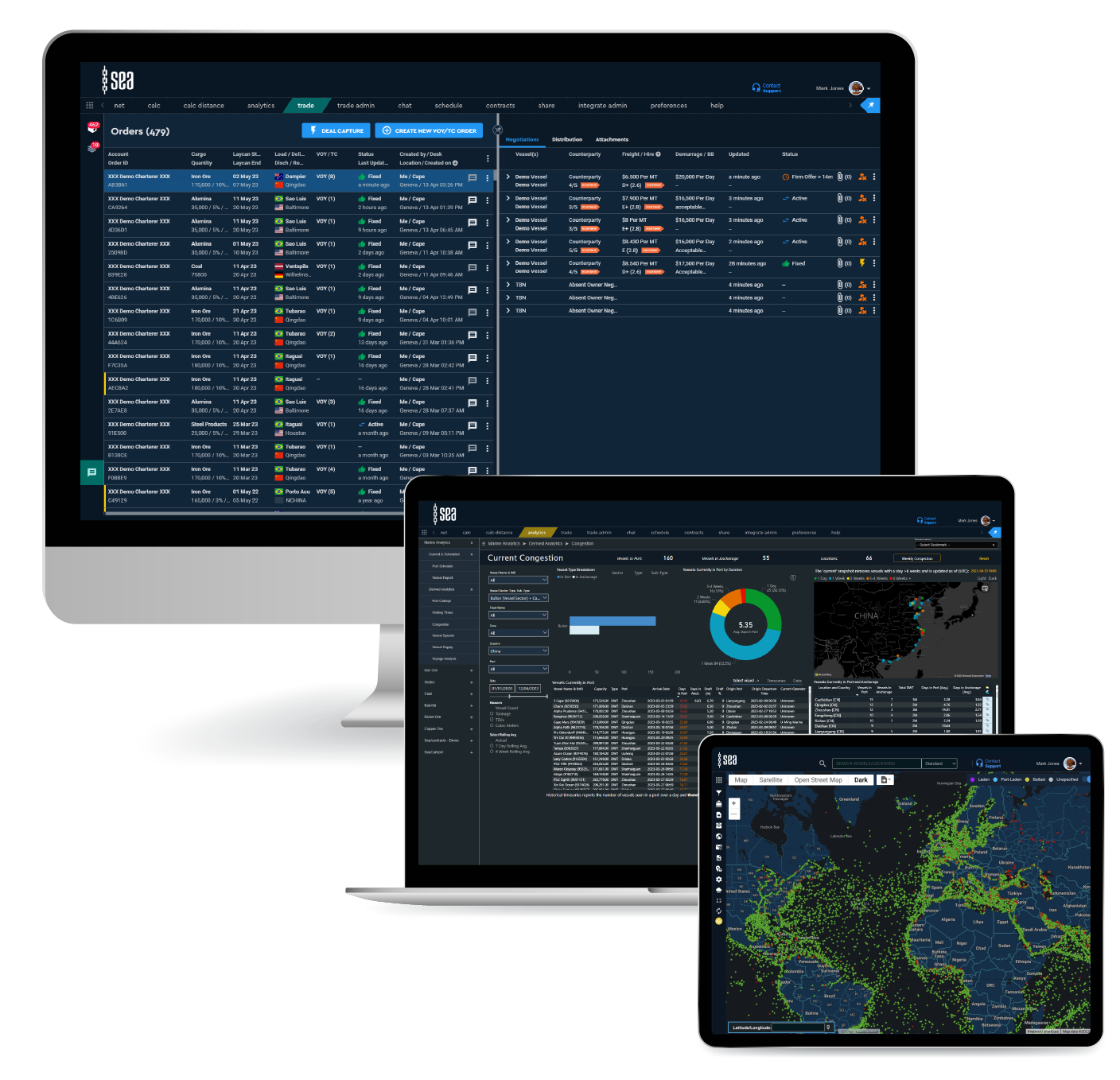 Book a demo to discover the Intelligent Marketplace for Fixing Freight
Please give us a few details about yourself, and our team will be in touch to arrange a bespoke demonstration.