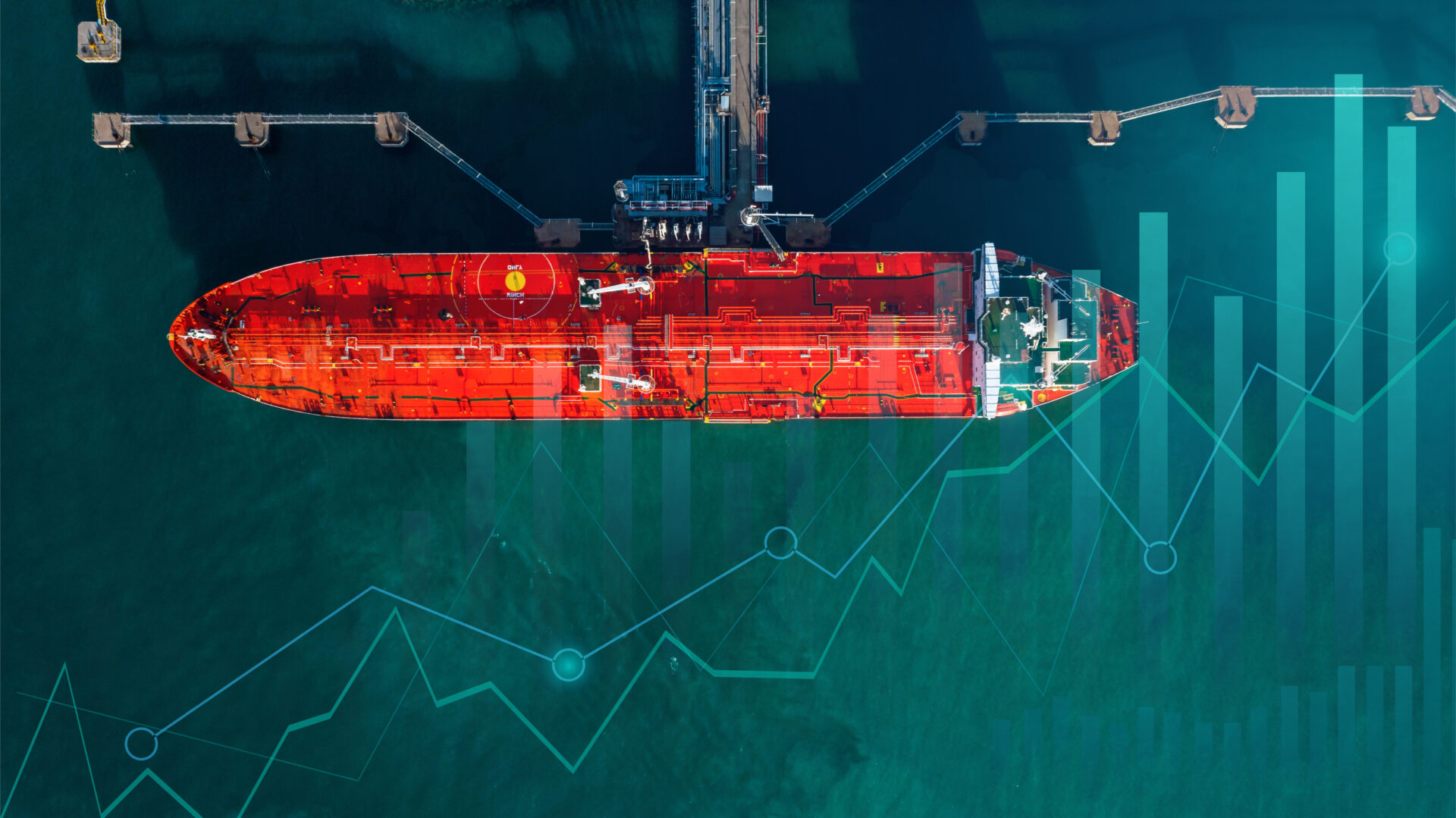 Vale, one of the world's leading operators of dry cargo vessels, wanted to achieve best practice across its global ocean freight operations. Sea's Chief Commercial Officer, Christoffer Svärd, discusses why Vale turned to digital tools, the project outcomes, and the potential that digital tools hold for the complex global trade flows in the mining industry.
Why did Vale turn to Sea for digital tools ?
As one of the world's largest miners, Vale has a huge number of business-critical ocean freight voyages taking place every day around the world. Vale has always been ahead of the curve when it comes to embracing innovative solutions – for example, they've launched several decarbonisation technology trials in the last five years alone – and they had a clear vision for how they wanted to achieve best practice across their global freight operations.
We spent a great deal of time understanding Vale's position and ambitions, which threw up several key areas that they wanted to focus on:
Achieving greater efficiency internally as a team, including supporting a hybrid/home office working model
Surfacing more data to make better decisions, faster
Ensuring tighter control of processes and therefore driving a more compliant and transparent fixture process
Driving standardisation of processes and a closer working relationship with counterparties
Improving cross-functional working and ensuring the solution implemented in chartering didn't negatively impact elsewhere in the business
What solution did Sea provide, and what has the outcome been?
We spent a great deal of time in discussion with Vale beforehand, which made this partnership a great example of digital solutions implemented in the right way. By starting with Vale's problem and then recognising the opportunities, we were able to shape a solution together that would recognise long term value. Often, organisations take the approach of starting with a digital tool and then reverse-engineering it into their day-to-day business operations – this is a mistake because the tool won't have originally been designed with their specific needs in mind.
We settled on Sea's transactional trading tools as the best solution for Vale. 100% of Vale's fixtures now move through the platform, bringing standardisation to their fixture negotiation and management processes – which has been welcomed by the counterparties they work with on a regular basis.
Sea also makes it possible for Vale to capture and make data available within its organisation that it otherwise wouldn't have had access to. These insights are enabling Vale to realise new opportunities and assess performance.
How can others in the mining industry benefit from integration of digital tools?
Tradeflows in the mining industry are very complex and time sensitive, and paper-based processes lend themselves to neither of those things. Not only do they hinder efficiency and create potential governance issues, but there is also an untold loss of value due to missing data insights as well as considerable time wasted in duplicating information multiple time with the resultant risk of errors.
Equally, in implementing digital tools to provide a solution to this, companies must take the right approach and not attempt to reverse-engineer solutions without doing the work beforehand to understand what tools they need. Our work with Vale serves as a great example for other players in the mining industry as to how digital solutions can be implemented in the right way and ultimately drive long-term value for their business model.
Sea's platform offers eight interoperable modules that can be used either together or separately. The full Sea platform is designed to improve the day-to-day working of shipping professionals, by enabling better informed trading strategies, ensuring stronger collaboration between market participants, and providing operational tools for success from within a single platform. Sea is powering better decisions to enable sustainable shipping.
Share this article
Don't miss the latest news and insights - subscribe to our newsletter